We want things to happen quickly when it involves weight loss and achieving our goals. While getting quick results is possible, we frequently set ourselves up for failure.
Reaching for the latest fad usually indicates a desire for quick fat loss results. An untenable meal replacement plan, an extreme calorie restriction, or simply eating very little food are a few examples. If you stick with it, you might see benefits for a few weeks, but what about when you stop using that strategy? Most often, we observe people returning to their old eating patterns. This is only an explanation of what's happening, not a judgement of anyone doing this.
You shouldn't berate yourself; you're not failing; you're just not using the best strategy. You typically don't have a strategy at that point, so you can't give yourself a chance to figure out what feels right for you in terms of new, lasting habits.
A vicious loop of eating certain foods you understand you don't want to consume, searching for the next fast fix, even trying one you've tried before, and then feeling like you've let yourself down continues when you revert to the way you were before. The problem is with the strategy, not with you.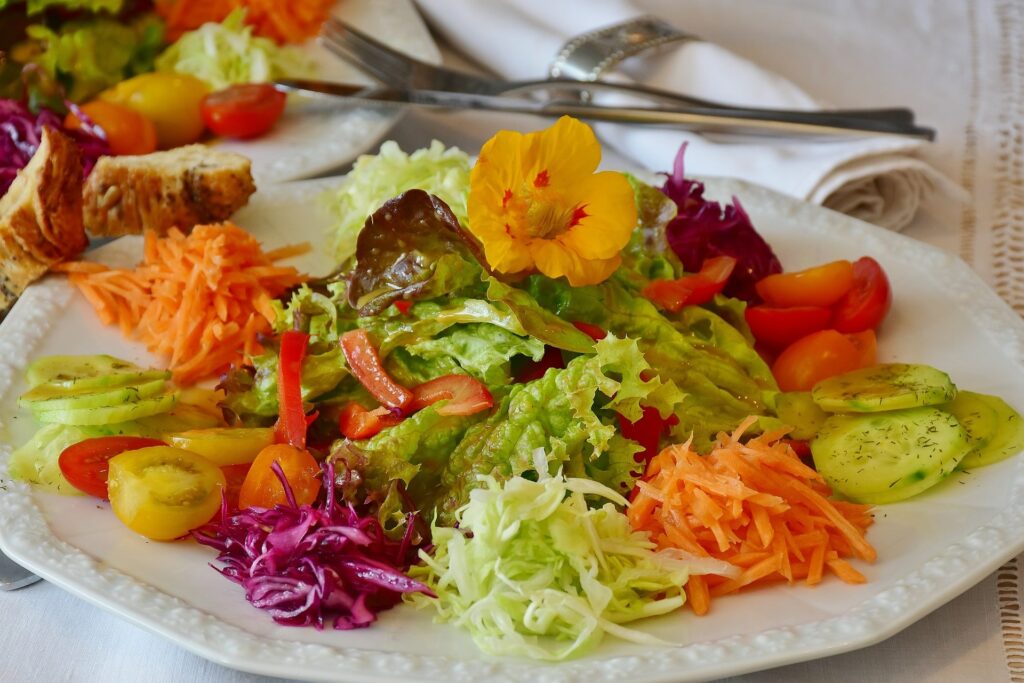 So Let's Take A Look At Some Techniques For Long-Term Fat Loss.
First, energy is the most important resource to use. It would be best if you had a calorie deficit to lose fat. Diet and exercise are two ways to do this. However, this does not include restricting your calories to an unhealthy or unsustainable level. Consider what is sustainable and how you might maintain your nutrition while guaranteeing the best possible health and effectiveness for your daily activities. This beautifully brings me to my next remark. While energy and carbohydrates form the basis of your fat-loss strategy, high-quality food is crucial for success and enhanced health. Pay attention to how you feel and how you appear rather than what the metres may suggest. Maintaining a calorie deficit while only eating bad food will not benefit you in the short or long run.
Defining goals is necessary to plan how to accomplish your fat loss goals. When setting goals, the majority of people make two critical errors. They don't create smart goals; instead, they create outcome-based goals rather than action-based ones. which is a notion that you are familiar with.
Here are a few simple ways to lose weight that are more successful than freaking yourself out with a crash diet.
1. If You Must Have Cake, Have It For Breakfast.
Start the day with a modest piece of the chocolate pie if you struggle with your afternoon cake habit or your lunchtime Haribo addiction. A dessert in the morning helps to curb cravings later in the day, according to research from Tel Aviv University in Israel.
2. Rethink Protein
Chicken breast makes up to a quarter of the daily protein requirements for runners. You consume more antioxidants when you eat meat with lentils, beans, and nuts, which are high in protein. Reduce your intake of steak while gradually increasing your intake of beans.
3. Strengthen Your Sandwiches.
Including tomatoes in your sandwiches will make you feel satisfied for longer and less prone to binge on afternoon snacks. The fruit suppresses the ghrelin hormone, which causes hunger pangs. It aids in fat loss.
4. Sprinkle The Soy.
Use a minimal amount of soy sauce instead of your typical seasoning. According to research, soy proteins bind to the brain's fullness receptors. You can minimise any negative effects on your health by selecting the low-salt variety to promote healthy fat loss.
5. Try Pickles Once.
According to a study published in the European Journal of Clinical Nutrition, eating a lot of fermented foods like sauerkraut, pickles, and miso for 12 weeks reduced belly fat by 5%.
6. The Menu Should Include Apple Cider Vinegar.
Even if it doesn't taste great, mix a litre of water with two tablespoons of apple cider vinegar. According to research published in the Journal of Agricultural and Food Chemistry, acetic acid reduces your body's capacity to accumulate fat. You may also add apple cider vinegar to salads.
7. Make Big Dietary Changes.
Look for areas in which you can make a big difference. The switch from a big, full-fat latte to a white iced coffee can significantly improve your morning routine. Replace large crisps, chocolate, or ice cream containers with single-serving packages. If you enjoy cheese, try switching to reduced- or fat-free varieties. Instead of using butter and oil, use oil sprays. Foods with a greater fat content typically have a lot of calories, so switching to those can be simple but efficient.
8. Every Meal Should Include A Large Number Of Vegetables And Lean Protein.
Protein and fibre, which are found in foods like fruits, vegetables, and wholewheat or wholegrain goods, to name a few, are very filling. Simply put, they immediately fill you up and keep you satisfied for longer. Your plate should ideally contain half fruit and half vegetables, a fourth or higher of lean protein (such as white meat chicken or turkey breast, yolk and tofu, etc.), and a quarter or less of carbohydrate. Try to consume the skins of fruits and vegetables whenever you can, and choose wholegrain or brown varieties of carbohydrates like pasta or rice to maximise your fibre intake. Additionally, potatoes are a very filling carbohydrate source!
9. Maintain A Regular Meal Schedule.
Keeping to a schedule of eating three meals and 1-2 snacks per day (or whatever plan works for you) will help you stay on a low-calorie diet because irregular meal habits have been found to increase calorie intake. Occasional meals and snacking can help you avoid becoming overly hungry; even though it's normal to feel hungry on a diet, try not to become so greedy that you eat everything in sight! The more hungry you are, the less control you will have over food.
10. Test Out Watermelon Juice.
Upgrade your morning beverage using watermelon, which has a lower sugar content than orange juice and is higher in citrulline. According to research from Paris Descartes University, the substance "loosens" stubborn belly fat, making it simpler for your metabolism to burn off.
Moreover, besides changes to your diet, your current workout plan may be working wonderfully for you at the moment, but the results you are seeing will cease. Your body will adapt to it, and you will fall short of your fat loss goal. If you have been following a workout plan for more than three months, it is time you switch to a new one.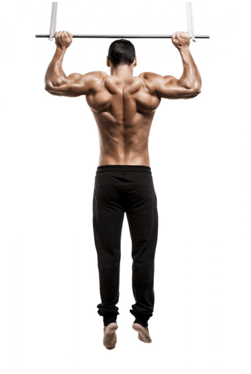 For this reason, experts say to work out each part of your body on different days. The same goes for working out using the same plan. You can switch back to the old plan after three months of working out with new one. In fact, use them interchangeably.
You should strive to meet your fat loss goal, targeting it with full determination. You need to make sure you lose weight so you can get the body everyone will admire. Most importantly, you need to lose weight for yourself. If you want another tip to achieve your fat loss goal, you should include a reliable fat burner supplement like PhenGold in your diet. They will speed up your efforts, getting you closer to your fat loss goal.

Sohail has been searching diets and belly fat solutions for over a decade, and manage a pool of trained authors to write articles, which have helped thousands of readers to this date. He has CPD accredited Certificate in Nutrition for Weight Loss besides his MBA degree. He also owns this website, which he founded in 2013 to share his ideas and knowledge. Not to mention he has tried numerous supplements over the years and has an extensive and thorough knowledge on supplements. Besides spending time on his study, research and literature, Sohail loves swimming, gardening and travelling.