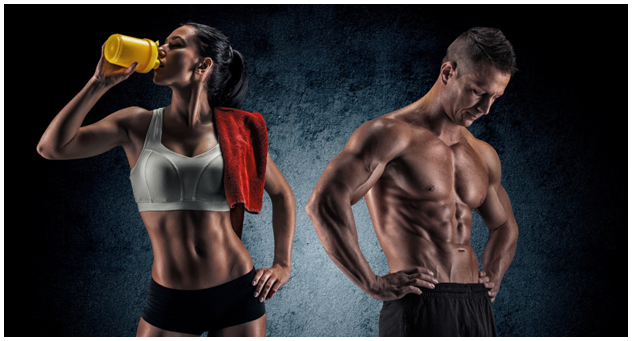 With obesity on the rise and the majority of adults worldwide overweight, there is an increasing need for fat burners – products that can boost the rate at which the body burns fat. Traditionally, most fat burners contained stimulants to increase the rate at which cells burn fuel, but as the science of fat burning has developed, supplements have become more sophisticated with some modern varieties promising to target multiple pathways.
Stimulants like caffeine work by upregulating the body's fight-or-flight mechanism, increasing the production of cortisol. The greater the level of cortisol, the higher energy consumption overall, even when idle. This makes sense from an evolutionary perspective: when the body believes that it is in danger, it mobilizes its reserves of energy so that it is ready to escape a predator or fight an adversary. Stimulants tap into the body's innate energy-burning systems, supercharging them even when no physical danger is present.
It should be noted that although stimulants remain a cornerstone of many modern fat burners, new advances in the science of fat burning are leading some manufacturers to target fat loss through alternative mechanisms.
Take the observation that muscle burns more energy while idle than fat, for example. Some fat burners try to use this biological quirk to their advantage by tricking the body into building more muscle, even during a caloric deficit. The greater the muscle mass, the reasoning goes, the more excess fat a person can burn. Fat burners of this type contain ingredients which put the body into an anabolic (or muscle-building) state which helps to prevent the loss of muscle mass during weight loss. The more muscle mass that a person can retain while burning fat, the more able they will be to push through weight loss plateaus and achieve the body they want.
There has also been a search for ingredients which can provide the benefits of stimulants, but without the drawbacks, such as interrupted sleep. Guarana – a naturally derived ingredient from a Brazilian plant – for example, does contain a natural stimulant but also a variety of cofactors which counteract its effect in the brain.
The Best Fat Burners In 2023
There are dozens, perhaps even hundreds, of fat burning technologies available on the market, with seemingly more being added every day – or at least, that's how it feels. Progress is something that this particular sector is not shy about telling everyone. With more technologies being released, it's sure to be another interesting year in the fat burning industry in 2023.
So, because there is just one question on everyone's mind about fat burners, we've tried to answer it for you. That question is: what is the best fat burner on the market? Last year we felt that Instant Knockout was top of the list, but this year the result is different, and it's PhenGold that wins the coveted Editor's Choice award. Read on to find out why, and to learn more about the top three fat burning picks for 2023. 
#3: Instant Knockout [For Men]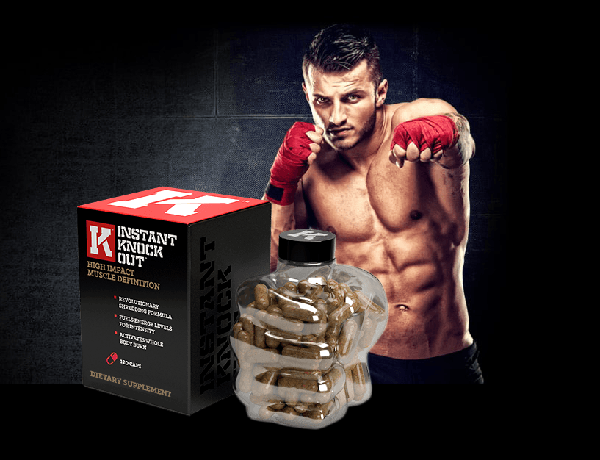 Instant Knockout, developed and made by Roar Ambition, is primarily a male-focused fat burner that has been specifically formulated to help men drop their body fat percentage and see lean muscle growth. It is especially useful for hardcore gym users who want to tone up and need to reduce stubborn fat deposits. In fact, one of the reasons that Instant Knockout has made it onto our illustrious list is that it can reduce even the most stubborn fat, those areas that have been hanging around for far too long, turning them into usable energy, and it does it using natural ingredients and without any side effects. 
There are no secrets with Instant Knockout; everything you need to know about it is written on the label, and, unlike some other fat burners on the market, the way Instant Knockout works and what goes into it is common knowledge; or at least the information is out there for anyone to find. There are no secrets here.
How Does It Work?
Instant Knockout is a three-stage process to give you some of the best fat burning capabilities on the market. It begins, as all good things do, at the very beginning, ensuring that your fat cells break down and release any stored fat in a process called lipolysis; this is essential to any fat loss journey. The fat cells are broken down, release into the bloodstream, and used for additional energy, enable you to work out for longer and to increase your stamina. 
Instant Knockout's ingredients work together to activate lipolysis quickly and effectively, ensuring that your fat stores are broken down faster by increasing your hormone levels (those hormones being norepinephrine and epinephrine) and maximizing their effects – essentially, what is a natural process is boosted by using Instant Knockout. Some of these ingredients (and we'll go into this in more detail later) include cayenne pepper, glucomannan, L-Theanine, and green tea.
Once the fat has been released from your cells your metabolism can get to work converting it into energy. As you probably know, the faster your metabolism works, the faster you'll lose weight (and that's the case even if you're not working out – it's a constant process) because the calories you consume are converted into energy immediately and aren't stored as fat as they would be if you had a slower metabolism. Instant Knockout activates your metabolism and increase the speed at which it works, ensuring that as little fat is stored in your cells as possible.
Finally, burning fat, cutting back on calories, eating fewer carbs… this can all leave you feeling deflated, miserable, and moody. Your energy levels will be low, and you're likely to want to binge on unhealthy foods to make you feel better. The ingredients in Instant Knockout reduce this feeling, keeping you focused on your goal and feeling good about your fat loss.
What Are The Ingredients In The Formula?
All the ingredients used to create Instant Knockout are FDA-approved and entirely natural, making this a good choice for those who like to know exactly what they're putting in their body.
Green Tea Extract: Green tea extract increases your metabolism and boosts the work of your fat-burning hormones including norepinephrine. It also reduce the amount of triglyceride (a specific type of stubborn fat) often stored in your cells (source).
Cayenne Pepper: Cayenne pepper activates thermogenesis which allows your body to burn more calories. It also enhances the work of the fat-burning enzymes, making fat loss much quicker (source).
Caffeine Anhydrous: Caffeine anhydrous stimulates your metabolism, increasing its effectiveness. Plus it's ideal for enhancing your concentration (source).
Glucomannan: Glucomannan is the fiber of konjac plant's roots that works in synergy with cayenne pepper and green tea to suppress hunger and food cravings.
L-Theanine: L-theanine increases your focus and boosts your mood by improving the production of serotonin. Moreover, L-theanine speeds up your metabolism.
Black Pepper Extract: Piperine, a phytonutrient in black pepper, helps your body to absorb all the ingredients of Instant Knockout more effectively by as much as 30 percent.
Vitamin D3: Reduce Body Mass Index by altering the storage and formation of fat cells. Also, it helps to increase the absorption of calcium level by up to twenty times more for stronger bones and increase testosterone level in men which reduce the belly size.
Vitamin B6 & B12: Vitamin B6 and B12 are essential to improving not only your metabolism but also in reducing fatigue which will help you to work out for longer and more often.
Pros
Using Instant Knockout will result in the following benefits:
All natural and premium quality ingredients
Suppressed food cravings
Metabolism is boosted
It is thermogenic – it increases your body temperature for more natural fat burning
Body fat is lost quickly
Enhances your mood, focus and alleviates stress
Cons
Instant Knockout has some downsides:
It is a bit pricy compared to many fat burners 
It has caffeine in it and may not suit for some users 
It is only available at the manufacturer's official website
It is recommended to take four times a day which maybe a lot to keep track for some users
Results Of Instant Knockout
The results of Instant Knockout are impressive, and it does look as though, when combined (as always) with a healthy fitness regime and a well-balanced diet, that it cannot only burn fat but enhance muscle tone and improve mood. This triple treat is all you need to get your healthy lifestyle underway.
If you're a bodybuilder and you want to lose fat fast, then Instant Knockout is probably a product that you'll want in your arsenal. No – it won't counteract the effect of a bad diet, but it is side-effect-free, and that's rare among thermogenic fat burners.
The good thing about Instant Knockout is that effects can become clear in as few as two weeks. This feature makes it an ideal product for people who need to lose excess fat in a rush, whether for sporting reasons or otherwise.
We have a comprehensive review of Instant Knockout you can read here.
Website: www.instantknockout.com
#2: Trimtone [For Busy Women]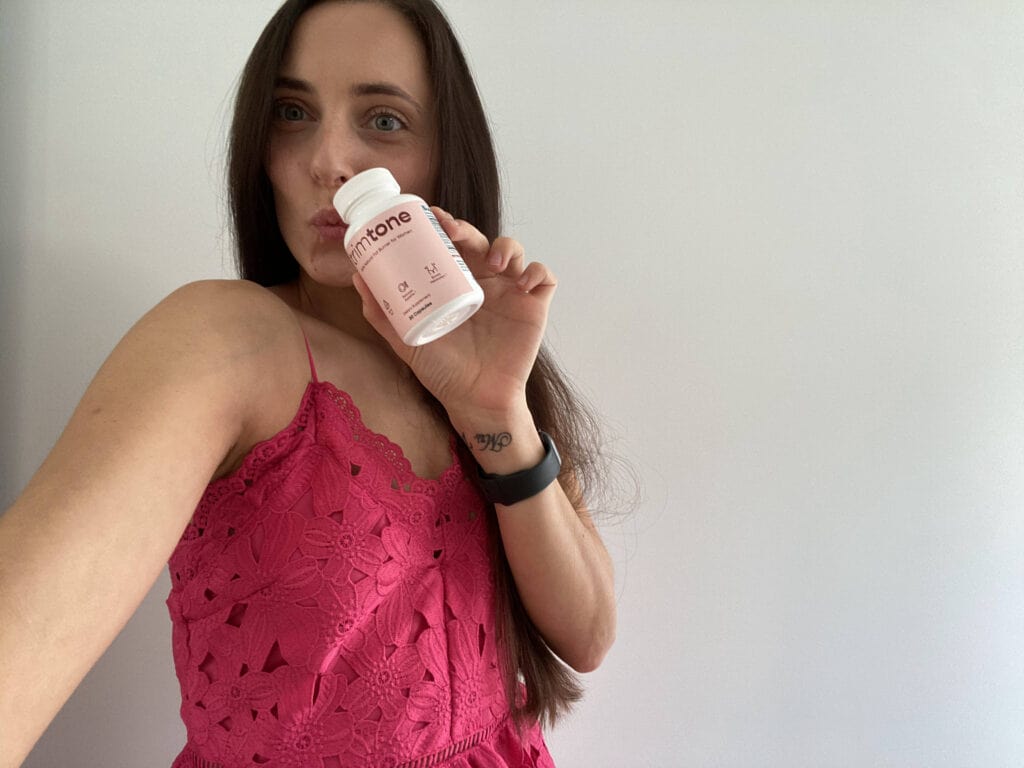 Trimtone, made by Swiss Research Labs Limited, is a fat burner specifically formulated for women who are looking for ways to boost their weight loss. It should leave you with a toned body, helping you to cut down the stored fat within your body and improving your overall energy levels. Using all natural ingredients, Trimtone won't offer any side effects, and since it reduces hunger pangs you won't be tempted to snack or binge, which is always going to be problematic when you're trying to lose weight and get in shape. Just one capsule per day can enhance your fat reduction and boost your metabolism.
Research shows that food cravings are often much greater in women than in men, so by suppressing these feelings and enhancing focus, Trimtone is a highly effective way to reduce weight gain and improve calorie burn.
How Does It Work?
Trimtone's main function is to boost the user's metabolism which will, in turn, reduce fat – even stubborn fat that might have been causing you issues in the past – throughout the body. Weight loss will follow, and, since many of the ingredients contain fiber, your food cravings and hunger pangs will be reduced too – you'll feel much more full after eating, and the need to snack between meals will be reduced. Don't worry, though; even if you eat less (which is one of the desired effects of Trimtone), you will still have all the energy required to work out and be fully focused on all your daily tasks. On top of this, Trimtone triggers thermogenic effects within the body, helping you to burn even more fat.
What Are The Ingredients In The Formula?
Trimtone contains a number of natural ingredients for fat burning including:
Grains of Paradise: 'Grains of paradise' is an extract from the herb Aframomum melegueta. This herb boosts body heat and increases your metabolic rate.
Caffeine: Caffeine will give you the energy you need to stay active throughout the day, even if you're eating less. It also increases your metabolic rate.
Green Coffee: Green coffee is packed full of antioxidants and contains anti-inflammatory properties that will allow you to complete a rigorous exercise routine and feel great afterward.
Glucomannan: Glucomannan is Trimtone's active ingredient, and it is that that suppresses the appetite due to its fibrous content. This ingredient effectively makes you feel full for longer so you will eat less (source).
Green Tea Extract: Green tea extract is a well-known weight loss ingredient, but since it is also good for cardiovascular health, it's an ideal ingredient for Trimtone (source).
Pros
Using Trimtone will result in the following benefits:
Suppresses the appetite so you eat less
Boosts your metabolism for enhanced fat reduction
Improves energy levels
Contains natural ingredients
Cons
Trimtone has some downsides:
Not to be used when pregnant or lactating
Not suitable for vegetarians or vegans (the capsules contain gelatin)
Not suitable for those with diabetes
Results Of Trimtone
The results experienced when taking Trimtone are noticeable, which makes it a popular choice among women who have had trouble with stubborn fat in the past. This coupled with the fact that it includes appetite suppressants and metabolism-boosting natural ingredients makes it a great choice overall.
We have a comprehensive review of Trimtone here for an more in-depth look.
Website: www.trimtone.com
#1: Editor's Choice – PhenGold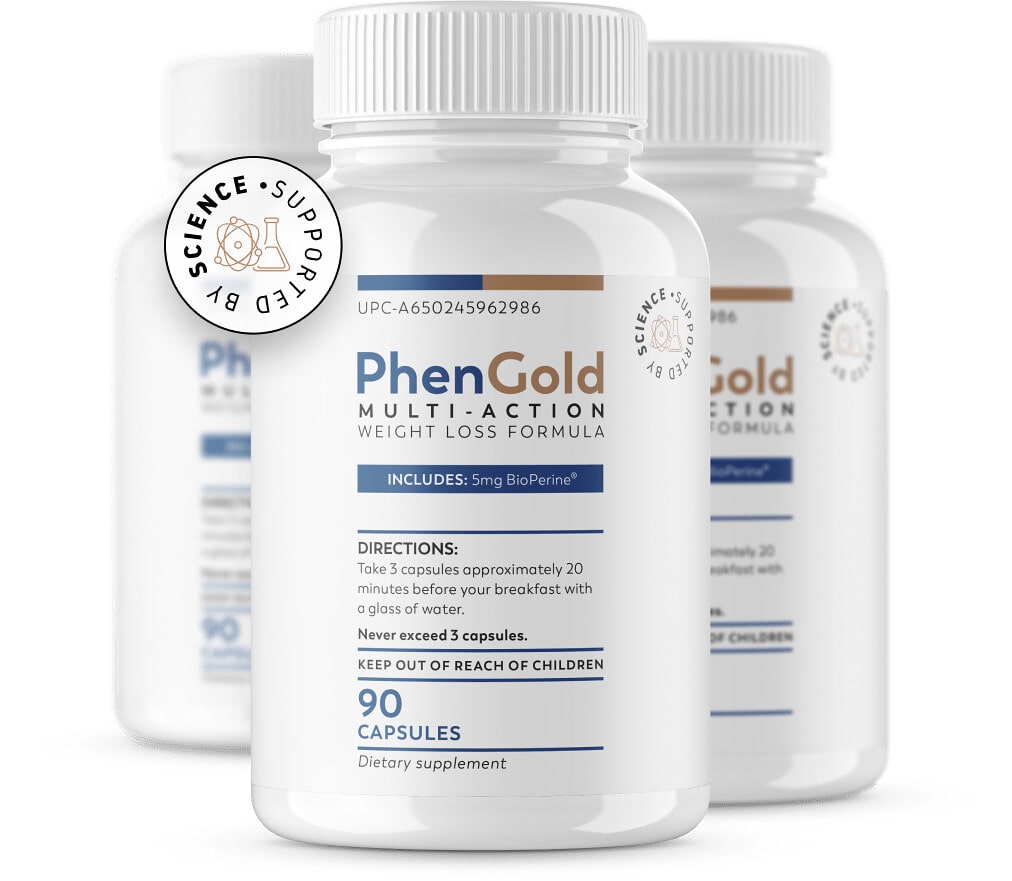 Using only natural ingredients, PhenGold, Health Nutrition Limited, is a fat burning supplement that boosts the metabolism and triggers fat burning capabilities within the body. When stored fat is released, your energy levels will increase, allowing for better workout sessions to further enhance your fat loss. The addition of ingredients that suppress hunger means that sneaky snacks between meals are much less likely.
PhenGold has been specifically formulated to give everyone – men and women who are keen to lose weight and burn fat – an effective and positive weight management solution to your stubborn fat. It increases your metabolism and the ingredients include many that trigger a thermogenic reaction, burning fat at a much faster rate. This, combined with the increased energy levels and lower stress levels (meaning there is less chance of comfort eating), add up to a great fat burning supplement for everyone over the age of 18.
Unlike Instant Knockout, PhenGold is not targeting the bodybuilding or fitness market. Instead, it wants to reach out to the millions of people who are overweight or obese with a supplement designed to work around their lifestyles.
How Does It Work?
By increasing your energy levels and boosting your metabolism, your fat burning capabilities are hugely increased when taking PhenGold. Workouts can be more intense – and last longer – and even when you're not working out, fat loss will continue due to the Rhodiola extract included within the ingredients.
What makes this supplement interesting, and the reason that it is number one in our pick (among many other reasons) is that it contains ingredients that help reduce stress, allowing you to relax more which increases the amount of serotonin in your body. This means that your mood will be improved, even when you are reducing your calorie intake.
What Are The Ingredients In The Formula?
Refreshingly, there are only a small number of active ingredients in PhenGold, and when you take a look at the label, you'll see exactly how much of each is included.
Cayenne Pepper: Cayenne pepper is highly regarded for its fat burning properties and studies have shown time and again that fat burns faster when cayenne pepper is consumed.
L-Tyrosine: L-tyrosine is an ingredient that boosts concentration and enhances mental focus. With this included in PhenGold, you'll find that you can be much more motivated on your weight loss goals and specific workouts.
L-Theanine: L-theanine not only speeds up the metabolic rate, but also reduces stress levels, offering you not only fat loss, but mood enhancement too (source).
Green Tea: Much like cayenne pepper, green tea offers a number of benefits for speeding up your metabolism. It boosts thermogenesis, increasing your body's core temperature and burning fat more quickly.
Green Coffee: Extracted from raw coffee beans, green coffee contains chlorogenic acid which is said to reduce the amount of sugar and fat your body can absorb.
Rhodiola Rosea: Rhodiola is included in the ingredients for PhenGold as it reduces fatigue. This means that, when you workout, you can do so for longer before getting tired.
Pros
Using PhenGold will result in the following benefits:
No side effects
All natural ingredients
Money-back guarantee
Many positive reviews
Cons
PhenGold has some downsides:
The appetite suppressant is not a strong one
It can only be bought from the official website
A doctor's consultation is required
Results Of PhenGold
With so few negatives and a great many people extolling the virtues of PhenGold and showing extremely positive results, PhenGold clearly does what it's meant to do; plus, the ingredients are backed up with science to prove they actually work when it comes to fat burning.
Although PhenGold is a relatively new fat burning supplement and weight management solution, it appears to be doing very well so far thanks to the natural way it uses the body's own resources to enable weight loss. With a turbo-boosted metabolism, you'll find that weight loss is much easier thanks to PhenGold.
We have a comprehensive review of PhenGold here for an more in-depth look.
Website: www.phengold.com
The 3 Best Ways To Maximise the Effectiveness of Your Fat Burner
Fat burners are great aids in helping you to eliminate stubborn fat, but they won't do the job by themselves. If you want to get the most out of a fat burner, you'll have to adopt some lifestyle changes. But which? Take a look at the following.
Stay Hydrated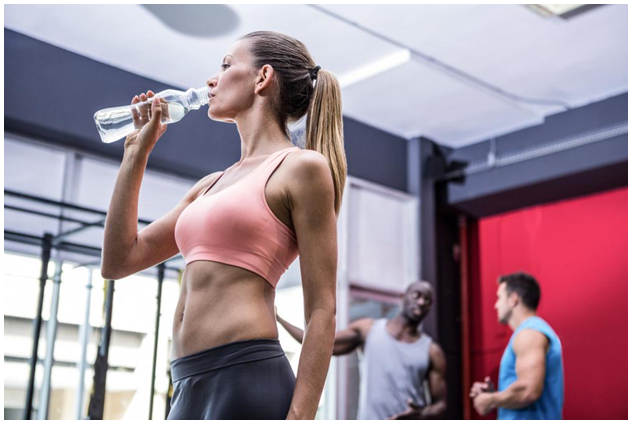 Staying hydrated is essential in general, but when you're taking a fat burner, it becomes even more imperative. Fat burners increase your metabolic rate which could increase the amount that you sweat. Furthermore, the body requires water to shuttle fat out of cells: if there isn't enough water available, then the fat-burning process could slow down. For these reasons, you need a constant supply of water to keep things ticking over.
How much should you drink? We recommend at least three to four quarts (liters) of water per day and double that if you train regularly.
Don't Exceed The Recommended Dosage
When companies develop fat burners, they are very careful to make sure that they put just the right quantity of ingredients into each dose so that they do not throw the body out of homeostasis. Why? Because while they want you to lose weight, they don't want to hurt you in the process.
People new to fat burners, however, regularly exceed the stated dosage in the hope of seeing greater benefits. Unfortunately, this isn't how it works: not only are you wasting money but you could be putting yourself at risk. Taking too much of a supplement floods your body with compounds that can pose a threat to overall health, even if they are "natural."
Choose The Right Fat Burner That Best Suits You In 2023
When choosing your ultimate fat burning supplement, it needs to be the one that is going to suit you, your lifestyle, and your weight loss goals the most. Although they might claim to all be similar, the truth is that not all fat burners are the same; they have different ingredients, they work in different ways, they need to be taken differently, and they are made for different types of people.
For women who want to give themselves at extra advantage when embarking on a weight loss program, Trimtone might be best. Men who want to see gains at the gym and are focused on muscle tone will find Instant Knockout a better option. It really does pay to research and compare before spending any money on a fat burner. 
So, now that you've gotten all the information in this review, you're in a much better position to make an informed decision about which fat burner to choose.
Disclaimers
Individual results may vary. We sometimes receive free products to review and may earn commissions on purchases made through links on this page. We assure you the price you pay for any dietary supplement you buy with our recommendations is the listed retail price, and you are not paying anything in excess.
Last Update: 07/May/2023