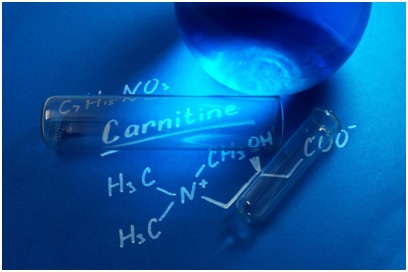 What is L-Carnitine?
L-Carnitine

It is synthesized by the body by using the amino acids methionine and lysine.

Sources: Red meat, nuts, legumes, certain vegetables and fruits.

Function: It helps in the transport of fatty acids inside the cells.

Ingredient usages in: Premium grade weight loss pills and top fat burners available in the dietary supplement market.
L-Carnitine is a derivate of amino acids, synthesized by many organisms including the human body by using methionine and lysine amino acids. It plays a vital role in the metabolism of fats in mammals and other animals. Carnitine occurs in two forms, D- and L-carnitine. D-carnitine is biologically inactive while L-carnitine is continuously synthesized to produce energy from fats. Biosynthesis of carnitine primarily occurs in the kidneys and liver.
Benefits of L-Carnitine for Weight Loss
Following are the benefits of carnitine for weight loss:
It suppresses appetite
It helps in burning fat
It increases muscle mass
It enhances exercise performance
How Does It Work?
L-carnitine is responsible for the transportation of fatty acid to mitochondria (the power house) of the cell where they are utilized to produce energy. Carnitine can reduce fatigue and can suppress appetite which can lead to weight loss. Thus, it helps the body in increasing its capacity for workout and exercise and prevents your body from storing fat. This results in more calories being burned by your body to produce energy.
Other Benefits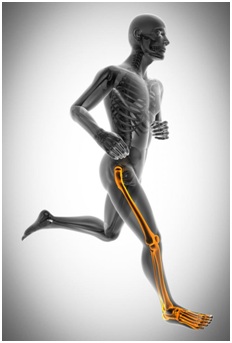 Carnitine has many other benefits as follows other than weight loss:
It helps in increasing bone mineral mass
It helps to prevent and reduce symptoms of hyperthyroidism
It is helpful for the treatment of heart conditions
It prevents side effects of valproic acid (seizure medication)
It can improve athletic performance
It may be useful for fighting different kinds of fatigue
It can be used as a treatment for migraines
It can help men having infertility problems to increase the sperm count
It can help type II diabetic patients by increasing uptake, oxidation and storage of glucose
It can improve brain function
Clinical Studies
In a study (source) performed on two groups of men, the volunteers were given either L-carnitine or a carbohydrate only beverage twice a day for 24 weeks. At the end of the study, it was found that it leads to increased fat oxidation while the muscle mass remained unchanged.
In another study (source) which spanned over 4 weeks, 24 overweight but healthy individuals were supplemented with L-carnitine in combination with exercise. The volunteers were either given L-carnitine or a placebo for the duration of the test trial. At the end, it was reported that the group receiving L-carnitine showed significant weight loss and low blood triglyceride levels.
Dosage
To maintain a healthy body, it is recommended to take 500-2,000 mg of L-carnitine daily. There are many supplements as well as natural food sources of L-carnitine, so you can take it in whichever form you like.
Sources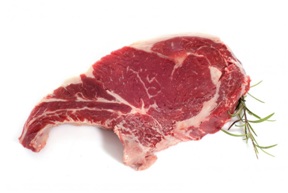 L-carnitine can be obtained from the following foods:
Red meat like lamb, beef and pork (the highest concentration of L-carnitine)
Vegetables and fruits like potato, sweet potato, carrot, asparagus, banana, apple, avocado
Dairy products and poultry like cottage cheese, ice cream, whole milk, eggs, chicken
Grains like rice, lentils, flour (plain and whole-wheat)
Side Effects
Normally, L-carnitine is safe to take by mouth or injections (if required). But some people may have the following side effects from the usage:
Nausea
Vomiting
Seizures
Diarrhoea
Stomach upset
Fishy odor in sweat, breath and urine
Heartburn and flatulence
A word of caution
L-carnitine is thought to be possibly safe for use by pregnant and breast-feeding women, but it is best to consult a doctor before you start consuming it. Even if you do take it in such situations, do not exceed the recommended intake. Those suffering from the following medical conditions should exercise proper caution while contemplating the use of L-carnitine as it can make your condition worse:
Hypothyroidism
Kidney failure
Seizures
Conclusion
L-carnitine has numerous health benefits and is required by the body for the metabolism of fats and its transportation. If taken as a supplement, it is proven to lead to significant weight loss when combined with a low caloric diet and exercise. So if you are thinking to add L-carnitine to your diet in order to supplement your weight loss, you can go ahead and do so. Supplement your diet and exercise with L-carnitine and you will have a faster weight loss. Just make absolute sure that you have gone over the possible side effects of L-carnitine, and do not forget to consult your doctor before you start on these supplements.

Sohail has been searching diets and belly fat solutions for over a decade, and manage a pool of trained authors to write articles, which have helped thousands of readers to this date. He has CPD accredited Certificate in Nutrition for Weight Loss besides his MBA degree. He also owns this website, which he founded in 2013 to share his ideas and knowledge. Not to mention he has tried numerous supplements over the years and has an extensive and thorough knowledge on supplements. Besides spending time on his study, research and literature, Sohail loves swimming, gardening and travelling.