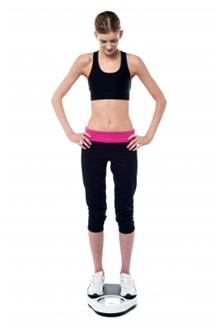 Weight loss is a matter of paramount significance for those who are overweight. An enlarging waistline poses many health risks, such as heart diseases or diabetes, as well as becoming unpleasant. While exercise and diet helps accomplish weight loss, people can choose to take diet pills to start a successful journey of shedding pounds. Here are some guidelines to choose the right diet pill for effective weight loss:
Check with Your Doctor
First, check with your doctor whether you are eligible to use a diet pill. If you are taking any medications from before, you will need to ensure that the pill does not interfere with those medications. Have a detailed discussion with your doctor if you have high blood pressure or any such conditions which should concern you before choosing to opt for a diet pill.
Research the Ingredients
Many ingredients like green tea extract, chromium, and green coffee bean extract hold true to support weight loss. These ingredients are all clinically proven to support losing weight and help you in attaining your goal of shedding those extra pounds. You need to carry out thorough research of the ingredients of the diet pill you are considering to take. You need to make sure that you stay away from products, which contain ephedra or fenfluramine.
Understand What You Need
Before choosing weight loss supplements, consider their importance and benefits, specifically to you. Evaluate your needs and consider what kind of weight loss support would suit you. That will help you to decide the right product for you. If you are energetic, you may want to avoid a product with caffeine. If you feel sluggish, you may need a product to enhance your energy.
Buy the Product of Reputable Companies
When you have made a decision and chosen the right product for yourself, be sure to purchase it from a reputable store of a reputable and trusted brand.
Suppress Your Appetite
The in-between meals that you remain unable to keep away from are usually the reason of those excessive calorie intakes, which are making you fat. If you choose a diet pill, which will suppress your appetite effectively, you may be able to keep away from overeating.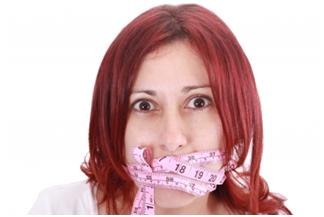 Calorie Stoppers
There are diet pills, which have special ingredients, which help curb the intake of calories in your body. The excessive intake, which is causing obesity, declines as you take these pills. For this reason, you may look out for ingredients such as Phaseolus Vulgaris. This enzyme will help control the excess calories in your body.
If you choose to take fat loss pills like PhenGold, make sure you make an informed decision and consult with your doctor beforehand at all costs. Regular excise and a healthy diet will help you attain your goal if you proceed with determination. Remember that there is no magic pill that will do wonders, but it does help if you do take it in the right way. Remember never to exceed your dose, as it could be dangerous.

Sohail has been searching diets and belly fat solutions for over a decade, and manage a pool of trained authors to write articles, which have helped thousands of readers to this date. He has CPD accredited Certificate in Nutrition for Weight Loss besides his MBA degree. He also owns this website, which he founded in 2013 to share his ideas and knowledge. Not to mention he has tried numerous supplements over the years and has an extensive and thorough knowledge on supplements. Besides spending time on his study, research and literature, Sohail loves swimming, gardening and travelling.