There are quite a lot of powerful fat burners, in the market and during your search you must have come across Hi-Tech Lipodrene with Ephedra. It has got pretty decent reviews as a supplement for those who want to bulk up, especially in stubborn areas where it is difficult to put on body fat. The one thing that we noticed about Lipodrene is that the website talks about it helping get rid of fat in stubborn areas of the body, while also helping improve fat burning.
This review of Hi-Tech Lipodrene with Ephedra will take a look at what this supplement offers, as well as the rave reviews it has been getting all this time.
What does it do?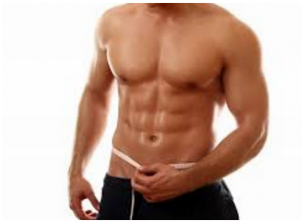 Hi-Tech Lipodrene with Ephedra is designed for men and women, and has gotten very positive reviews from everyone that wants to get leaner and fitter with the help of a fat burner. The website mentions that Hi-Tech Lipodrene with Ephedra is a metabolic enhancer, which can help suppress appetite, and is highly potent as a fat burner.
This fat burner claims to help people burn a lot of calories along with fat, while also reducing sugar cravings as well as regulate your appetite. Hi-Tech Lipodrene with Ephedra has a combination of lipotropics and weight loss herbs that have been patented in a 3-way fat burning system, to help people bulk up and lose fat from stubborn areas.
What's Inside the Pill?
Hi-Tech Lipodrene with Ephedra extract has a formula that claims to work incredibly well when it comes to bulking up and losing fat. We have unearthed the secret formula of Hi-Tech Lipodrene with Ephedra extract, which includes the following ingredients: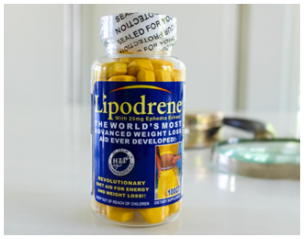 Yohimbe HCL
Theobromine
Synephrine HCL 25mg
Phenylethylamine HCL
Naringen
L-5- Hydroxytryptophan
Hoodia extract
Green tea extract 45mg ECGC
Ephedra extract 25mg
Cassia nomame extract
Acacia rigidula extract (Phenylethylamine alkaloids including methylsynephrine, B-phenylethylamine, N-methyl-B-phenylethylamine and R-Beta- Methylphenylethylamine)
6,7 Dihydroxybergamottin
5-Methoxytryptamine HCL
1,3 Dimethylamyline HCL
What are the pros of using it?
Hi-Tech Lipodrene with Ephedra extract offers the following benefits to all users:
Decreased Appetite
Eliminates sugar cravings
Enhanced energy levels
Improved mood
Significant fat burning/weight loss
How should one consume it?
Hi-Tech pharmaceuticals, the manufacturers of Lipodrene with Ephedra have recommended the proper intake method for the popular supplement, which should be taken as follows:
Take 1 to 2 tablets in the morning
1 tablet after lunch
Never take more than your daily dosage
People, who are allergic to caffeine, are advised not to consume this supplement. Any person under 18 years old, those with existing health conditions, those taking other medications, and pregnant or nursing women are advised not to consume this diet supplement. You should always consult with your doctor before taking Lipodrene with Ephedra.
What are the potential Side Effects
Every medication has got potential side effects that must be avoided if you want to gain the maximum benefit from it. This is the same with Lipodrene with Ephedra, which is known to have some side effects that could cause problems for you. This is why it is recommended that you consult with your doctor before consuming this diet pill.
Ephedra is known to cause cardiovascular complications, which is why the FDA in the United States banned all supplements that contained Ephedra. It is not safe, and you should consult with your doctor before you take it, since it is not recommended for individuals who have a history of heart problems, psychiatric disease, anemia, or blood pressure problems.
Some of the most common side effects of Lipodrene with Ephedra are as follows:
Nausea
Anxiety
Insomnia
Indigestion
Allergic reactions
Headaches
Make sure that you follow your daily dosage for Lipodrene and follow the instructions given on the label of the supplement for consuming it properly.
The Conclusion
Hi-Tech Lipodrene with Ephedra has been getting rave reviews from a lot of people, which is mainly due to the fact that it has been effective in helping people lose weight. The properties and ingredients in this diet supplement are perfect for people who are looking to get lean and shredded. However, make sure that you always follow the instructions on the label, as well as read about potential side effects before taking this diet pill.
If you are looking to burn your fat, this is one of the many fat burners in the market, but only a select few are given the chance of featuring in the top fat burners list and if you are looking to lose fat and lose it fast, these fat burners can be your salvation.

Sohail has been searching diets and belly fat solutions for over a decade, and manage a pool of trained authors to write articles, which have helped thousands of readers to this date. He has CPD accredited Certificate in Nutrition for Weight Loss besides his MBA degree. He also owns this website, which he founded in 2013 to share his ideas and knowledge. Not to mention he has tried numerous supplements over the years and has an extensive and thorough knowledge on supplements. Besides spending time on his study, research and literature, Sohail loves swimming, gardening and travelling.